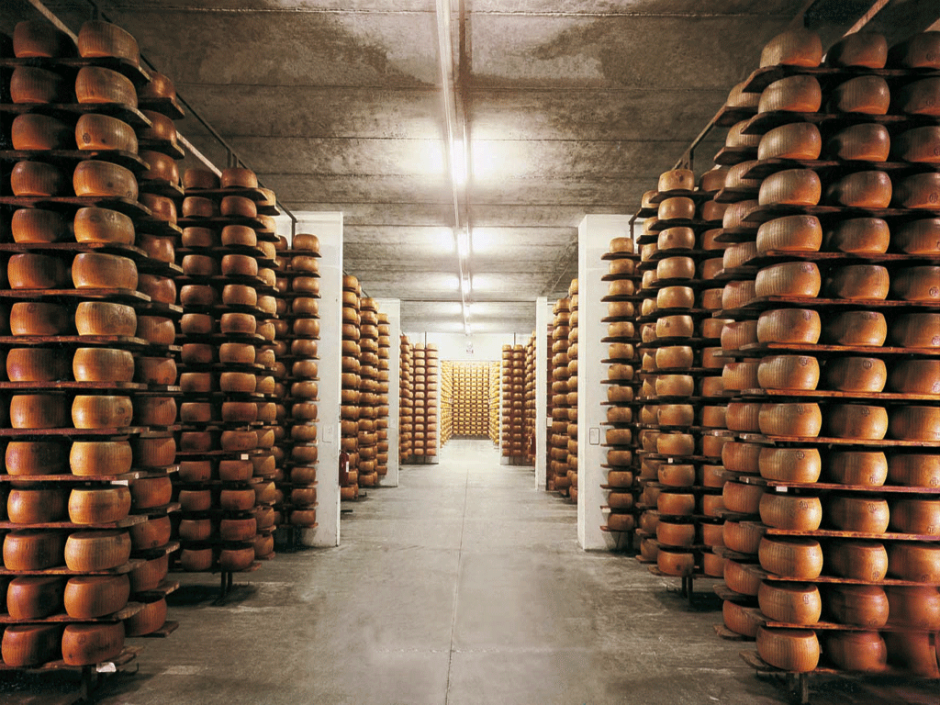 Forgrana Corradini S.p.a. was established in 1850 in Guastalla (Reggio Emilia), just a few kilometers from the city of Parma. The company has a spacious maturing facility for Parmigiano Reggiano and Grana Padano.
It also boasts a latest-generation facility (cleanroom) for the production of grated and sliced cheese, in a full range of sizes, in modified-atmosphere packaging.
OUR HISTORY
We export our products in many European countries (France, Germany, UK, Sweden …) and beyond (Australia, UAE, Lebanon, Japan, China …), with a clientele in search of the highest quality.
Download our company profile
FORGRANA IN THE WORLD